4 
people viewed this recently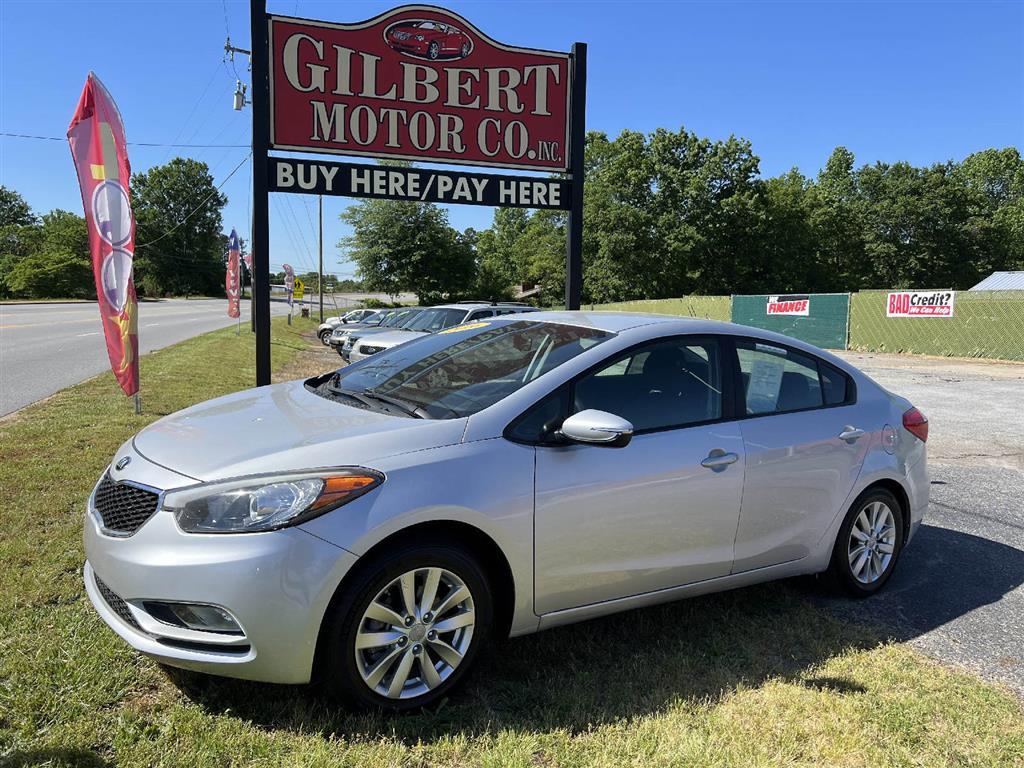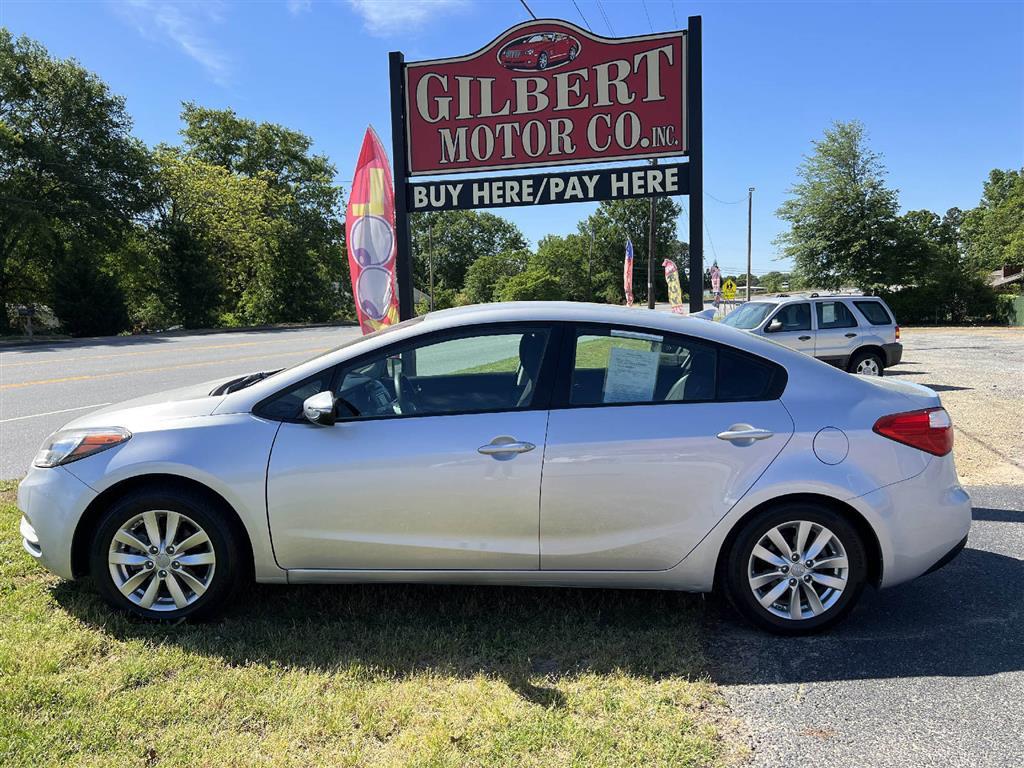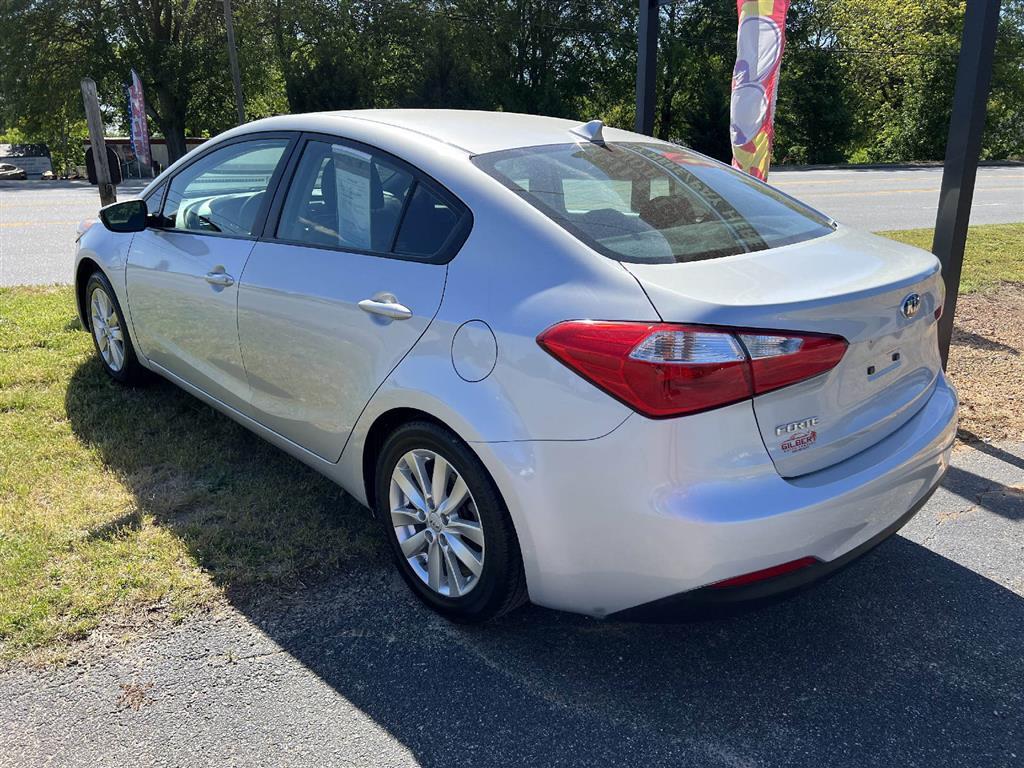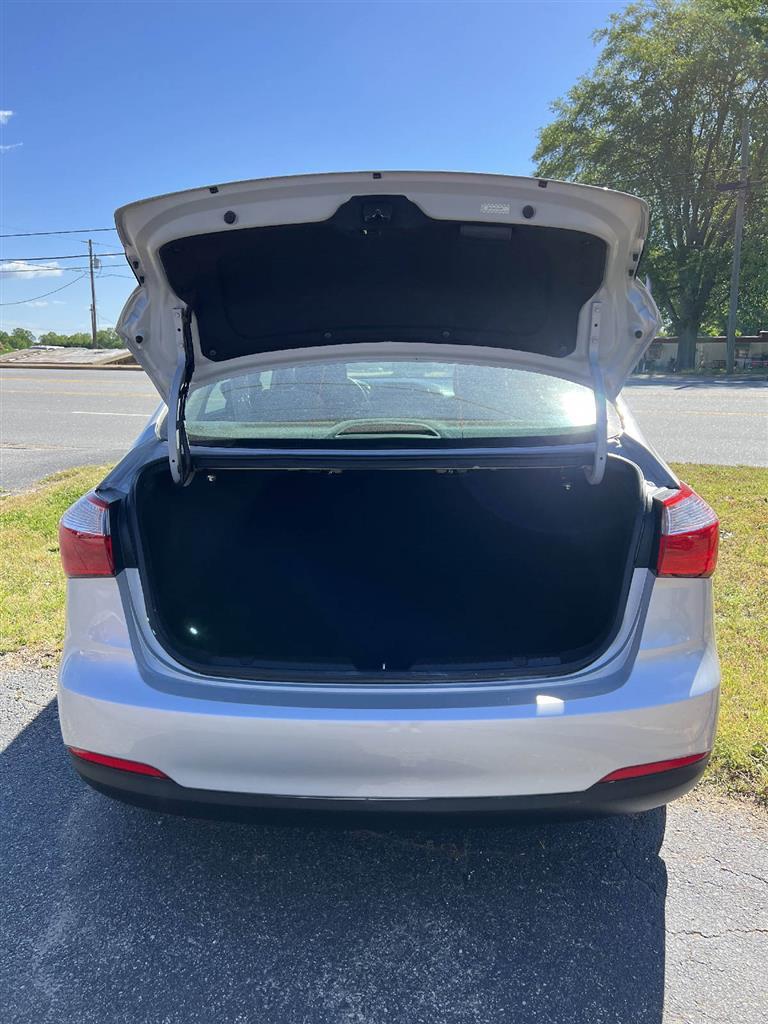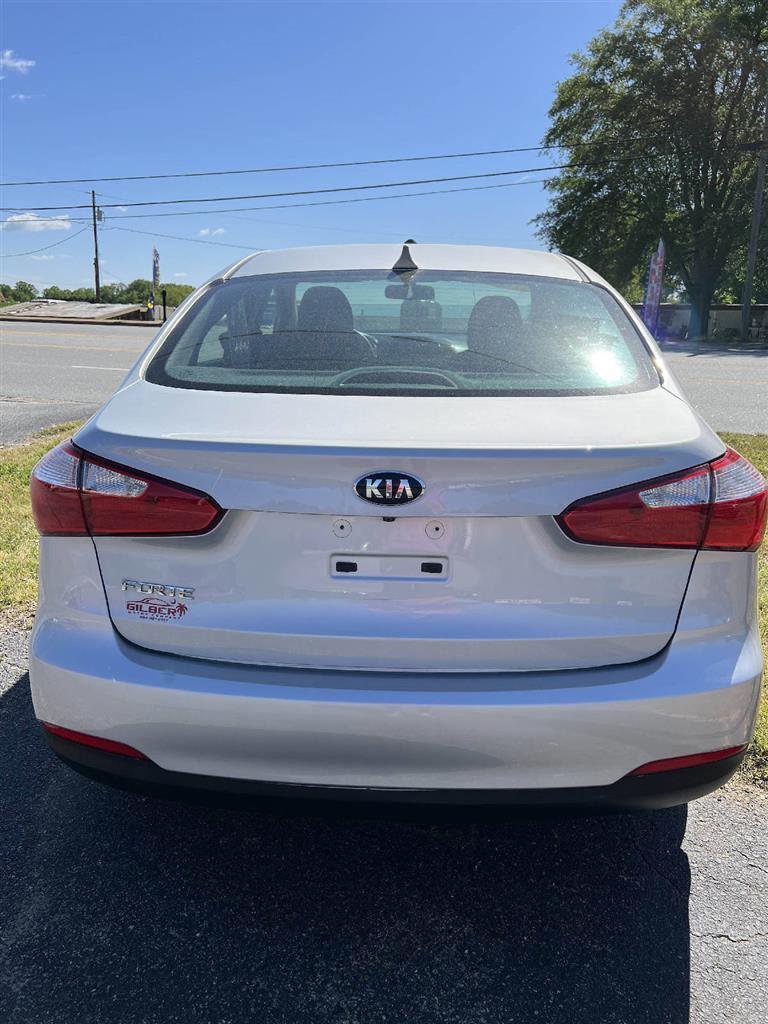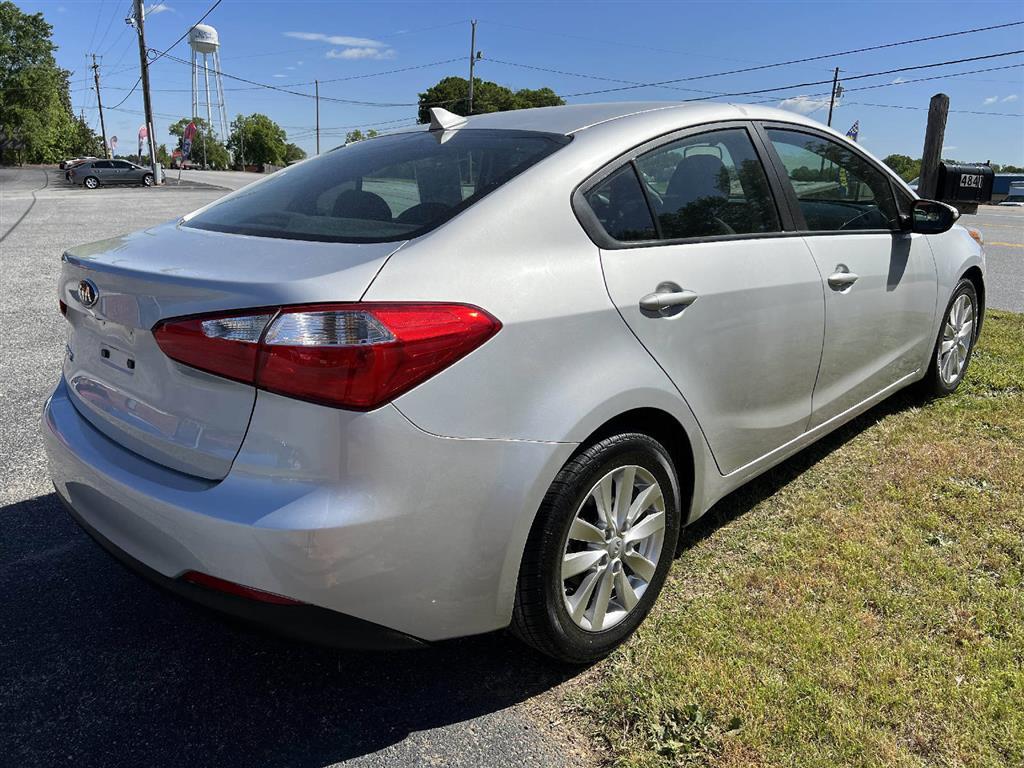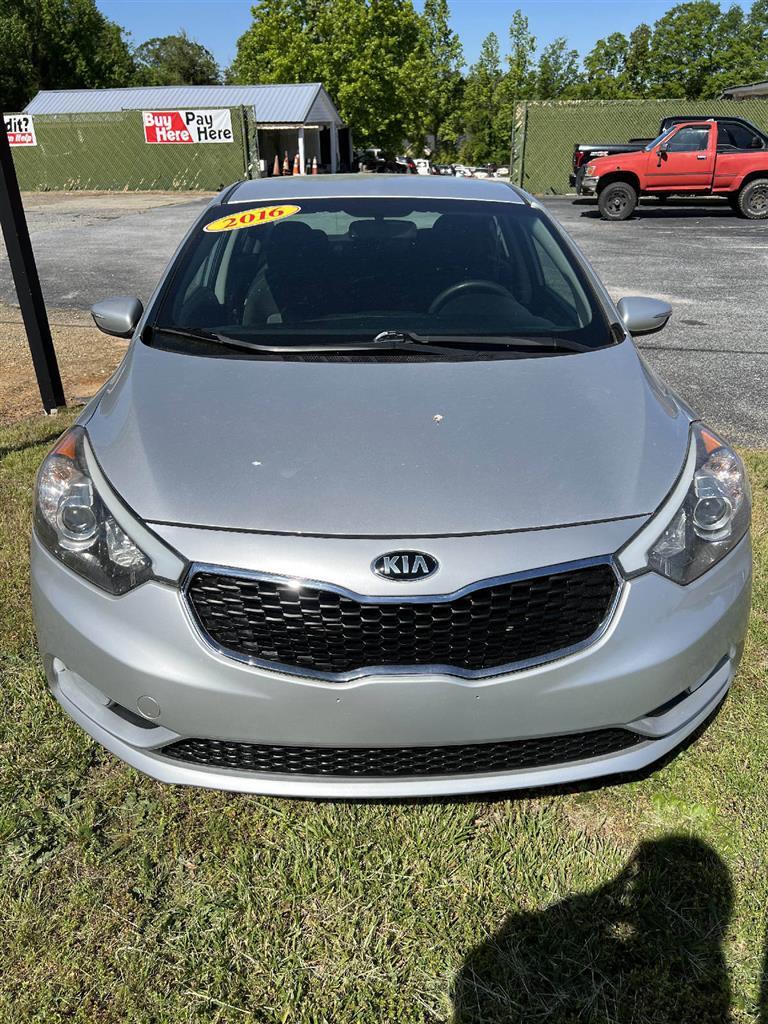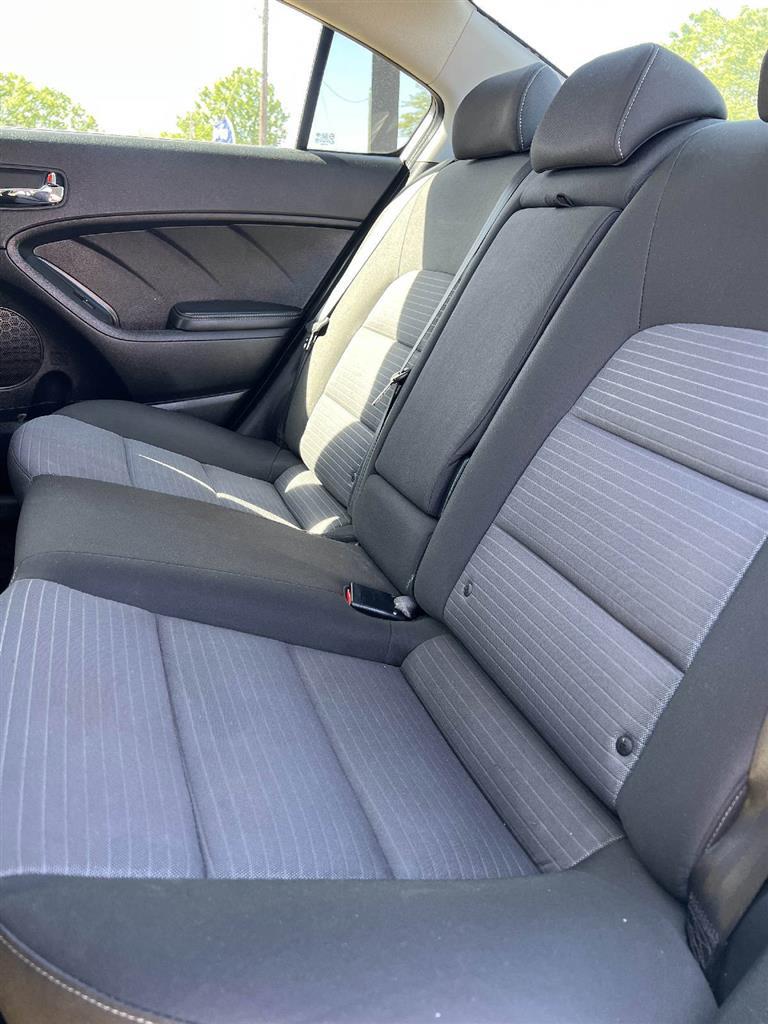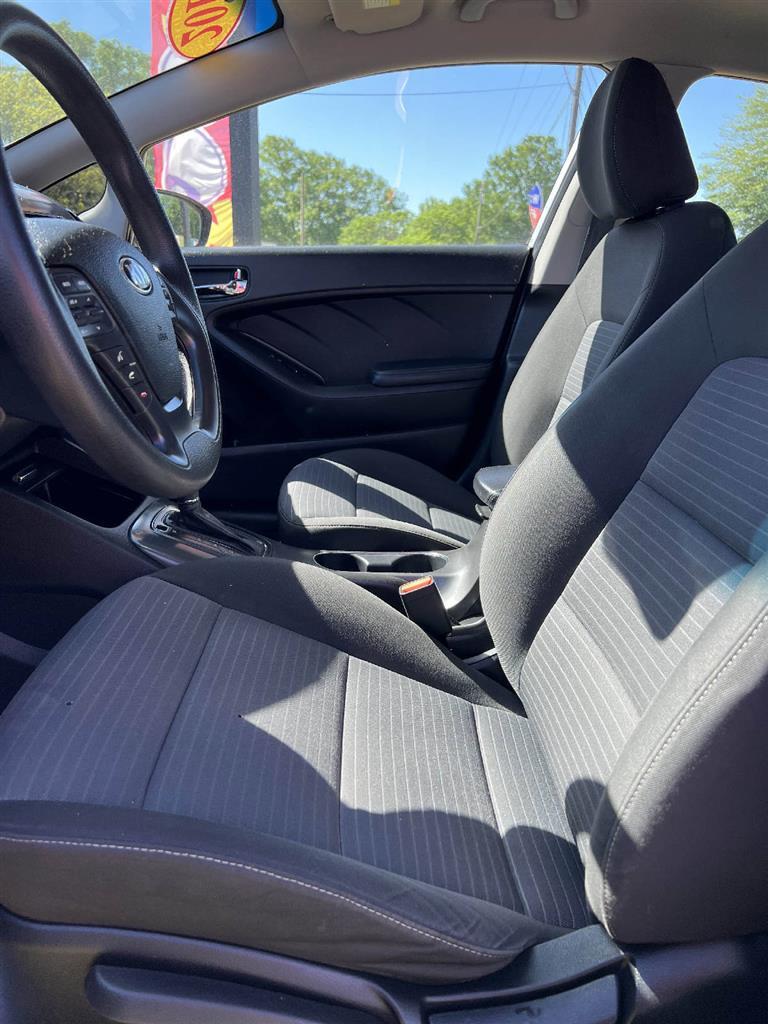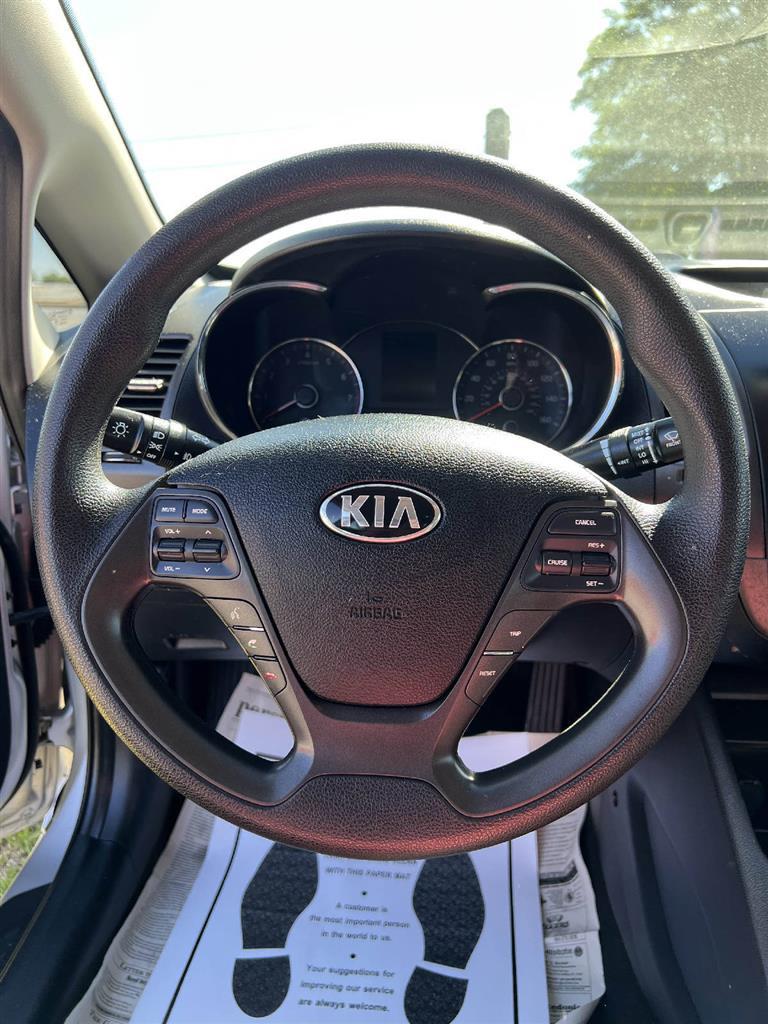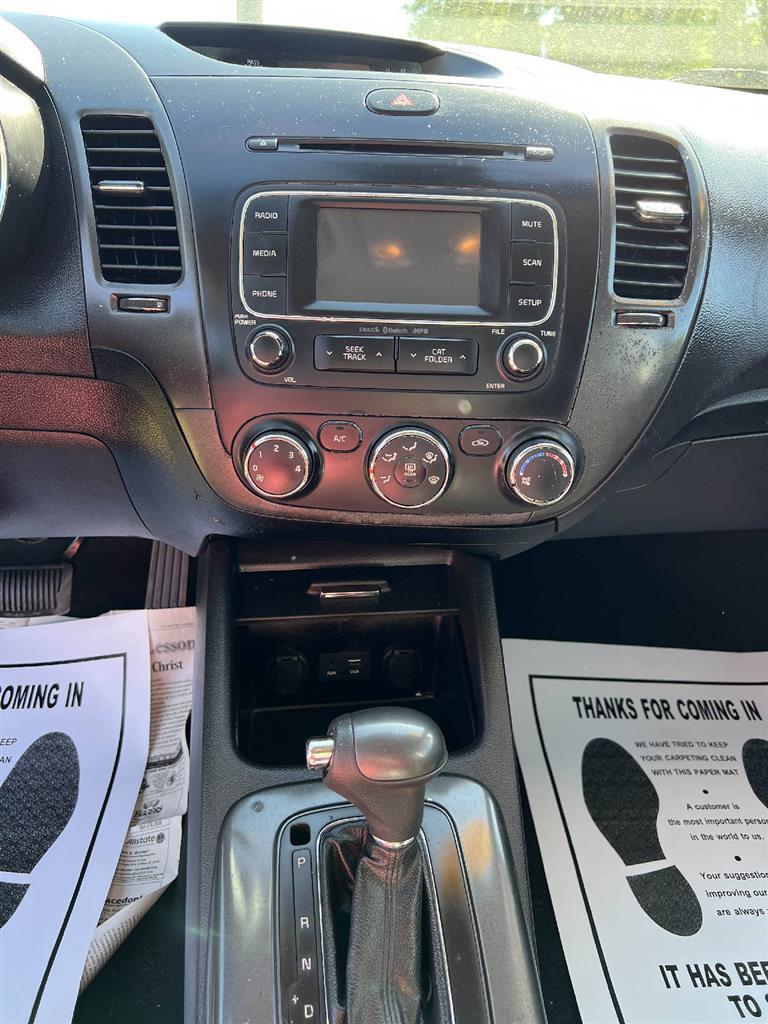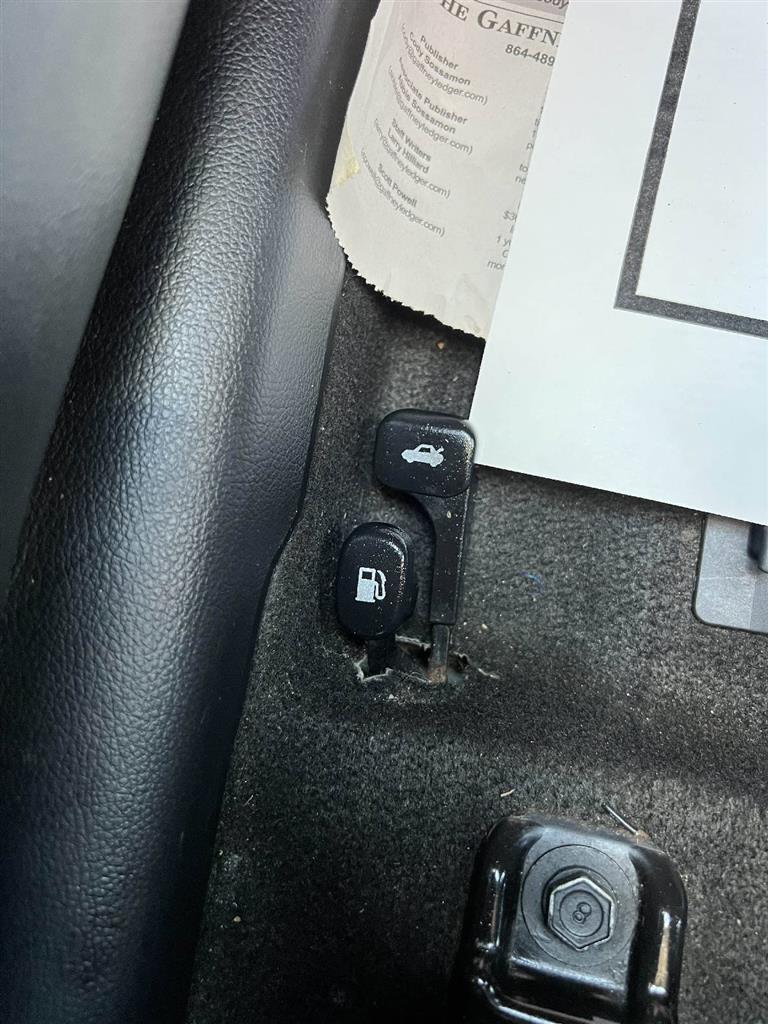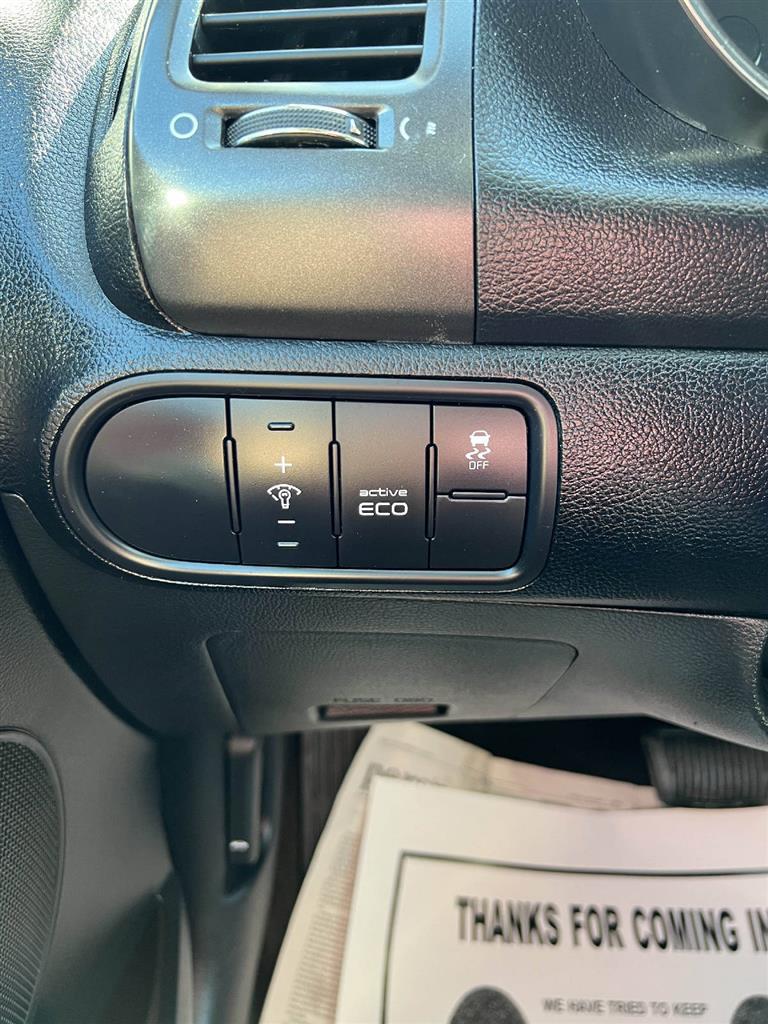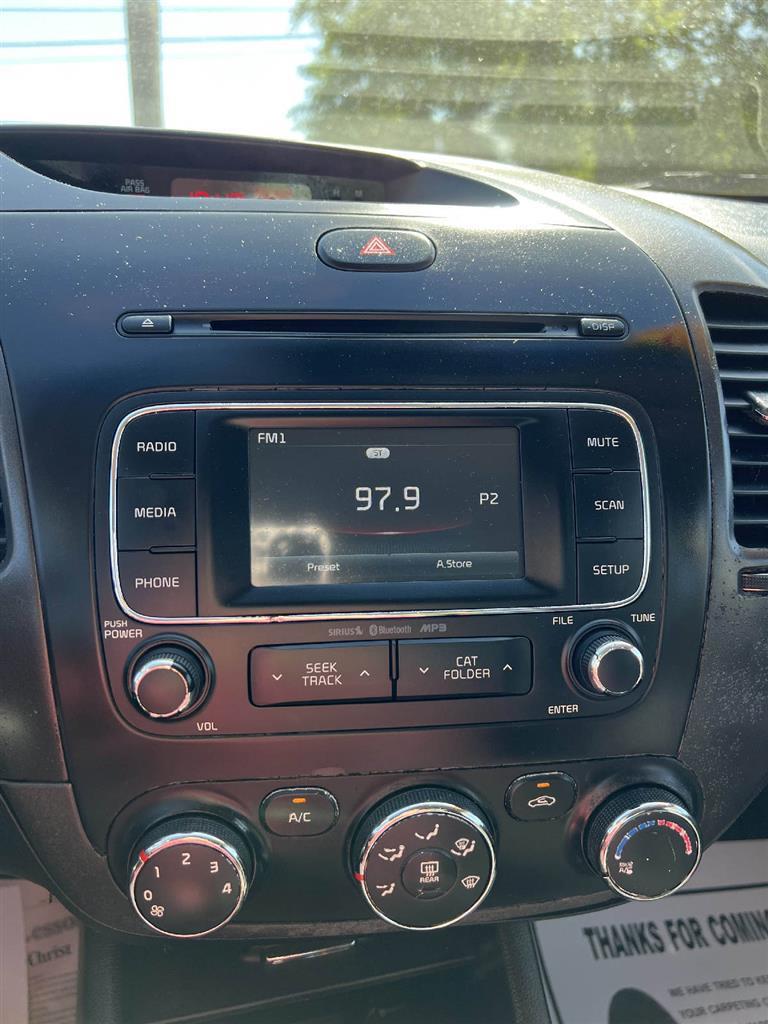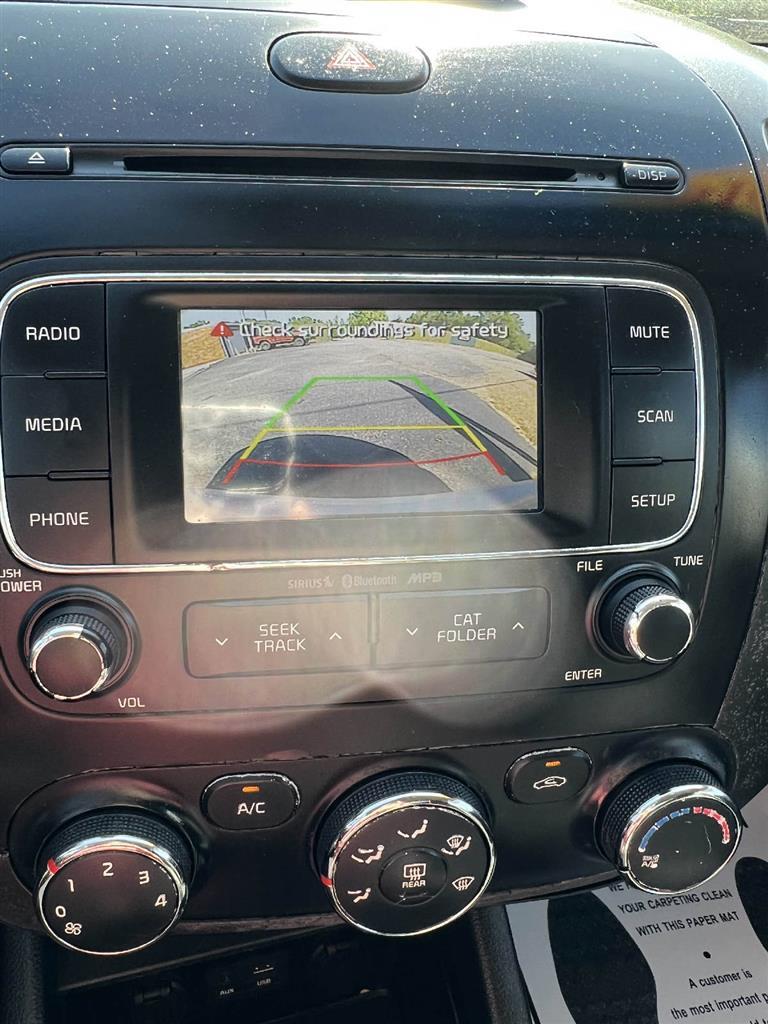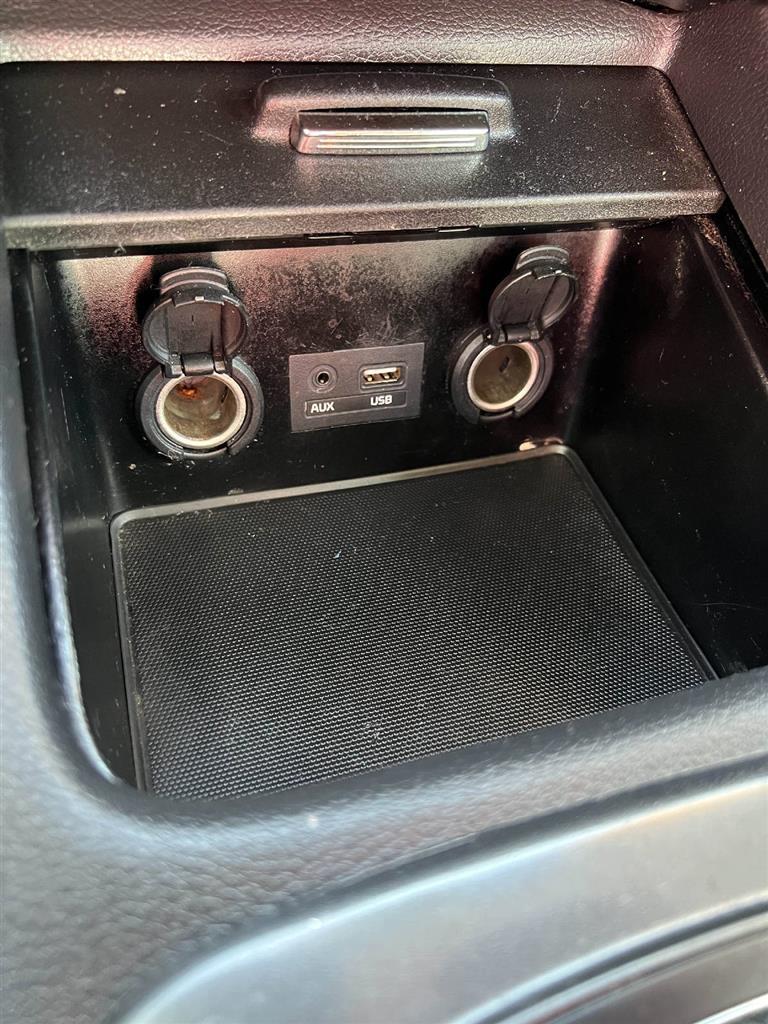 View All Images
101,508
Black
Gasoline Fuel
Automatic

{wpsdrb_retail_buyer}
Location
Gilbert Motor Company
Exterior color
Silky Silver
Engine type
4 Cylinder Engine
Driveline
Front Wheel Drive
Description
We believe a good used car dealer understand the mechanics of the vehicles they sell. We know cars inside and out so that you dont have to worry about quality. The Owner-Operator of Gilbert Motor Company, Brent Huckabee, now extends the knowledge to his wide selection of inventory offered to North and South Carolina residents.
This Silky Silver 2016 Kia Forte LX with Black interior will make a great addition to your family or business!
This vehicle comes with the following packages.
LX Popular Plus Package
This vehicle comes with the following features.
Comfort
• 6-way driver seat - It doesnt matter how long your drive is; if you arent comfortable while youre behind the wheel, every trip feels like a chore. With a 6-way driver seat, finding the perfect position is easy, so you can sit back, or up, or a little forward, relax and enjoy the journey.
Convenience
• Cruise control with steering wheel mounted controls. Set it and forget it. Road trips used to be stressful, until cruise control set the pace. Simply set the desired speed using the steering wheel mounted controls and it will maintain that speed without driver intervention. This can help minimize driver fatigue and improve overall fuel economy. Resting your right foot is right at your fingertips thanks to cruise control with steering wheel mounted controls.
In-car Entertainment
• Wireless audio streaming - Strike the cord. With wireless streaming, the endless library of music on your mobile device is available through your vehicles sound system! Make a playlist befitting of your road trip as it rolls along; let the back seat passengers control the selection; catch up on your favorite podcasts. With wireless audio streaming, all you have to do is press play.
Powertrain and Mechanical
• Variable valve timing - Change your output. There are a lot of variables in your drive, so why should your engine always operate the same? With variable valve timing, the engine is efficient at both low and high RPMs, so you get better fuel efficiency, cleaner emissions and improved performance. Variable valve timing provides a better drive, every time.
Safety and Security
• Rear camera - Watching your back! The rear camera helps you see obstacles and hazards you otherwise couldnt by showing enhanced images of what is behind you. The rear camera is an extra set of eyes thats both convenient and safe.
• Brake assist - Stop right there. Something jumps out into the middle of the road and you need to stop now! With brake assist, you will. It uses the speed of the brake pedals travel to sense panic braking, then applies all available power to boost your stopping power. Brake assist can stop the accident before it is one.
Remember how we said that we know cars? We back that up with our 90-day/3,000 mile warranty that is included in the sale of each vehicle. Used cars will need repairs and no one can predict what they will be. However, we are confident in our selection and inspection process, so we offer you peace of mind, in writing. No worries about As-Is Warranty here!
To be sure you dont miss out, give us a call at 864-461-0177 and schedule a test drive. We are located at 4841 Chesnee Hwy Chesnee SC 29323. We look forward to seeing you soon.
Options
| | |
| --- | --- |
| SILKY SILVER | |
| BLACK CLOTH SEAT TRIM | |
| LX POPULAR PLUS PACKAGE | |
| SPARE TIRE | |
| CARPETED FLOOR MATS | |
What will you need when buying a car with us?
Proof of Residence
South or North Carolina Driver's License
2 Most Recent Pay Stubs
Book your test drive today
Get Trade-in Value
Submit your trade-in vehicle and our team will get back to you.
or call 864-461-0177
Other vehicles you may also like